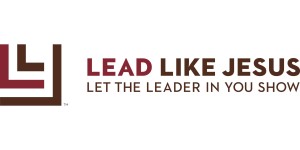 Lead Like Jesus imagines a world in which leaders serve rather than rule, give rather than take. We imagine leaders who produce results through service and sacrifice rather than through power and position.
Throughout the Lead Like Jesus Encounter you will explore effective and practical ways to live your faith at work, home and in all relationships. You will dig deep into scripture and examine the perfect and powerful leadership principles that Jesus modeled in everyday life. Whether you lead a corporation, church or a family, Lead Like Jesus will transform your life and the lives of those you touch.
Packed with 10 hours of action-oriented learning followed by weekly online E-Lessons, Encounter is a highly interactive, participant-driven leadership development workshop that exposes common leadership misconceptions and offers a practical model based on the greatest leader role model of all time, Jesus.
The event will be facilitated by James R. Montgomery CIO/Chief International Officer of Lead Like Jesus.